Shopping Cart Integration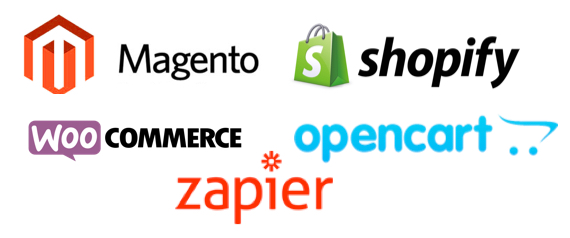 TailoredMail integrates with numerous industry-leading shopping-carts to enhance the sales and re-targeting process. For example, a customizable abandoned-cart series of emails can be created and automated to send propsective buyers the contents of the abandoned cart - along with a link to re-open the cart and complete the sale. You can create these emails with any sending-pattern or dynamic content that you want. We've found that 10-20% of all abandoned carts can be converted using this innovative approach - especially when you leverage TailoredMail's unique video-in-email and other personalization capabilities.

We also retain the sales information in our system so that you can perform three critically vital tasks:
Measure the "conversions" of your email campaigns to decipher which perform better, and what your ROI is when using email to drive merchandise sales
Query the sales data to find prior buyers of specific products, and/or of people who have purchased within a specific timeframe.
Automate the follow-up after a sale, perhaps to thank users or ask them for feedback or product review.