Email Marketing that doubles subscriber engagement!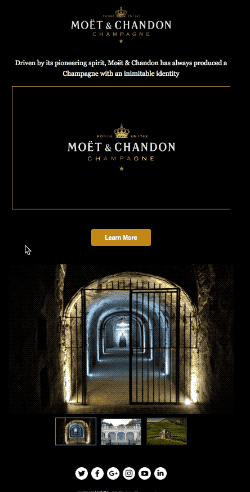 TailoredMail is an easy-to-use and powerful email marketing platform that creates visually-stunning email your audiences will love. We focus on making it dead-simple to create video-in-email and dynamic content that can double your normal click-thru rates.

Using our innovative drag-and-drop authoring tools, you can build newsletters, campaigns, auto-responders, landing-pages and marketing-automation emails that deliver ONLY the content your subscribers are interested in.
Be one of the first in the industry to actually embed/include dynamic video INSIDE each email. Add sign-up widgets and surveys to your website. Send responsively-designed content to mobile-users, and even give them app-like landing pages. The innovations in TailoredMail are truly second-to-none, and give you next-generation marketing capabilities in one simple-to-use interface. It's why we earned a Stevie Award and ClickZ Award for marketing automation.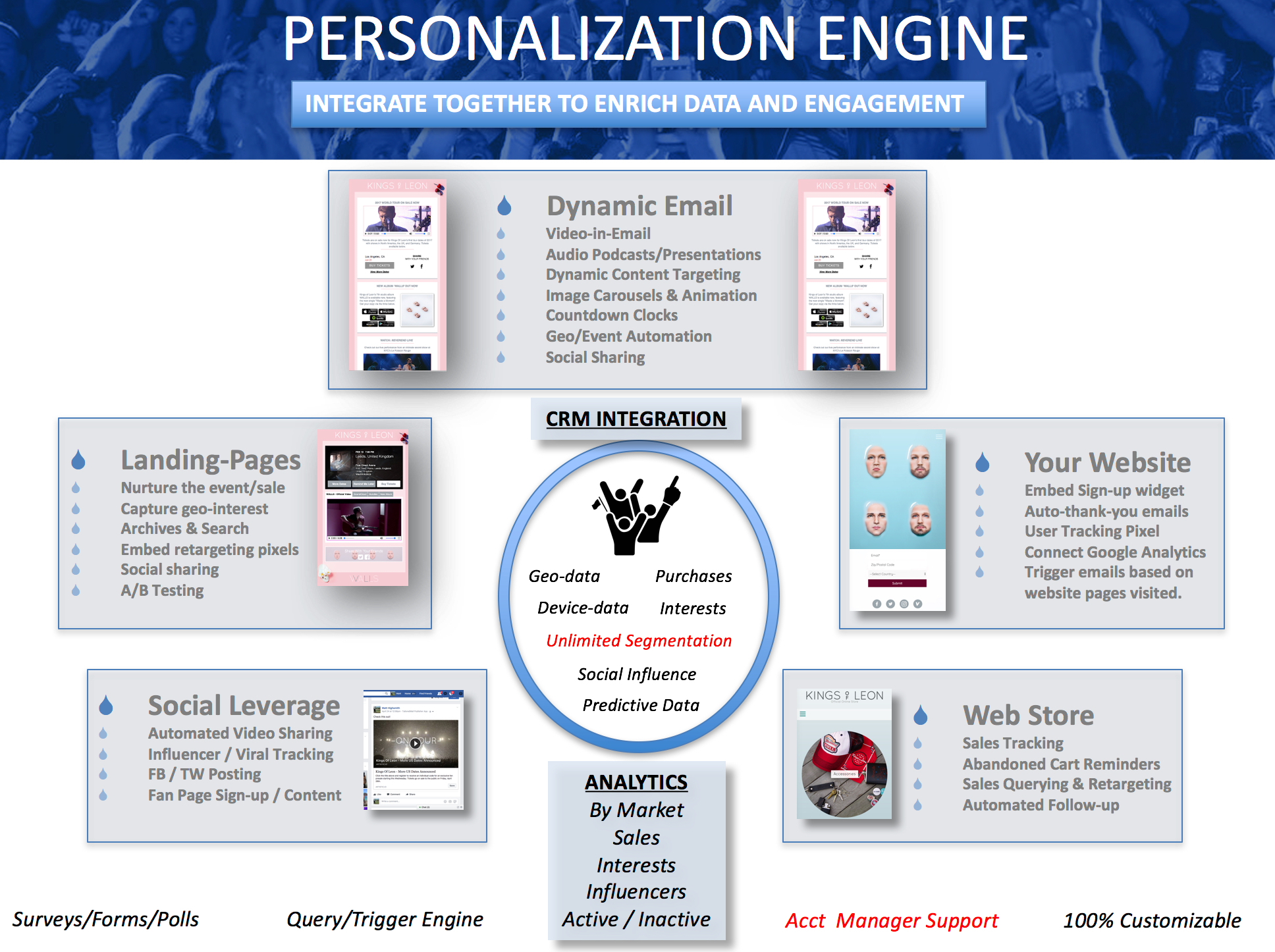 Ben Bridge Jewelers says...
TailoredMail allows us to reach the right people, at the right time, the right amount of times. It's simple and sophisticated. User-friendly and powerful. It's easy to access big picture data as well as tiny bits of information about user behavior. We're able to try something new with every email we send to maximize what we can learn about our list. And when we have a big idea, TailoredMail is excited to push the envelope and build out a feature even if it's not something that has been done before.

The bottom line is, we're seeing results. Our open and click-through rates have steadily increased each month and conversions are twice what they were before. Plus, our emails have never looked better. Every email we sends looks consistently beautiful on every browser, optimized for every device. We're extremely proud of our campaigns and feedback has shown our customers are eager to see more. I'd highly recommend TailoredMail if you are looking to enhance your Email Marketing strategies.
Designed for
email marketers
(individual, or a team of marketers) at every level of marketing experience and technical aptitude, TailoredMail has all of the tools required to deliver relevant email content to your audience and make your campaigns increasingly improve through time.
Simplicity, yet unparalleled flexibility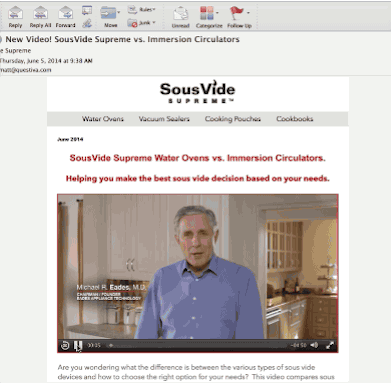 With TailoredMail you can create and design any kind of email (scheduled or automated), landing-page, microsite, preference-center pages, surveys, social-media posts, integration with your Facebook Fan Page - heck, even the website you're viewing right now was created and is hosted within TailoredMail using our microsite and landing-page features. It's a one-of-a-kind content-management system that gives you a full-featured email marketing and publishing platform.
Deep Analytics: Integrated with your own website
Not only do we offer invaluable tracking of users, their mobile devices, their social sharing, their interests - we also tell you what they did on your website. Now you can measure the effectiveness of your campaigns AFTER they click the email.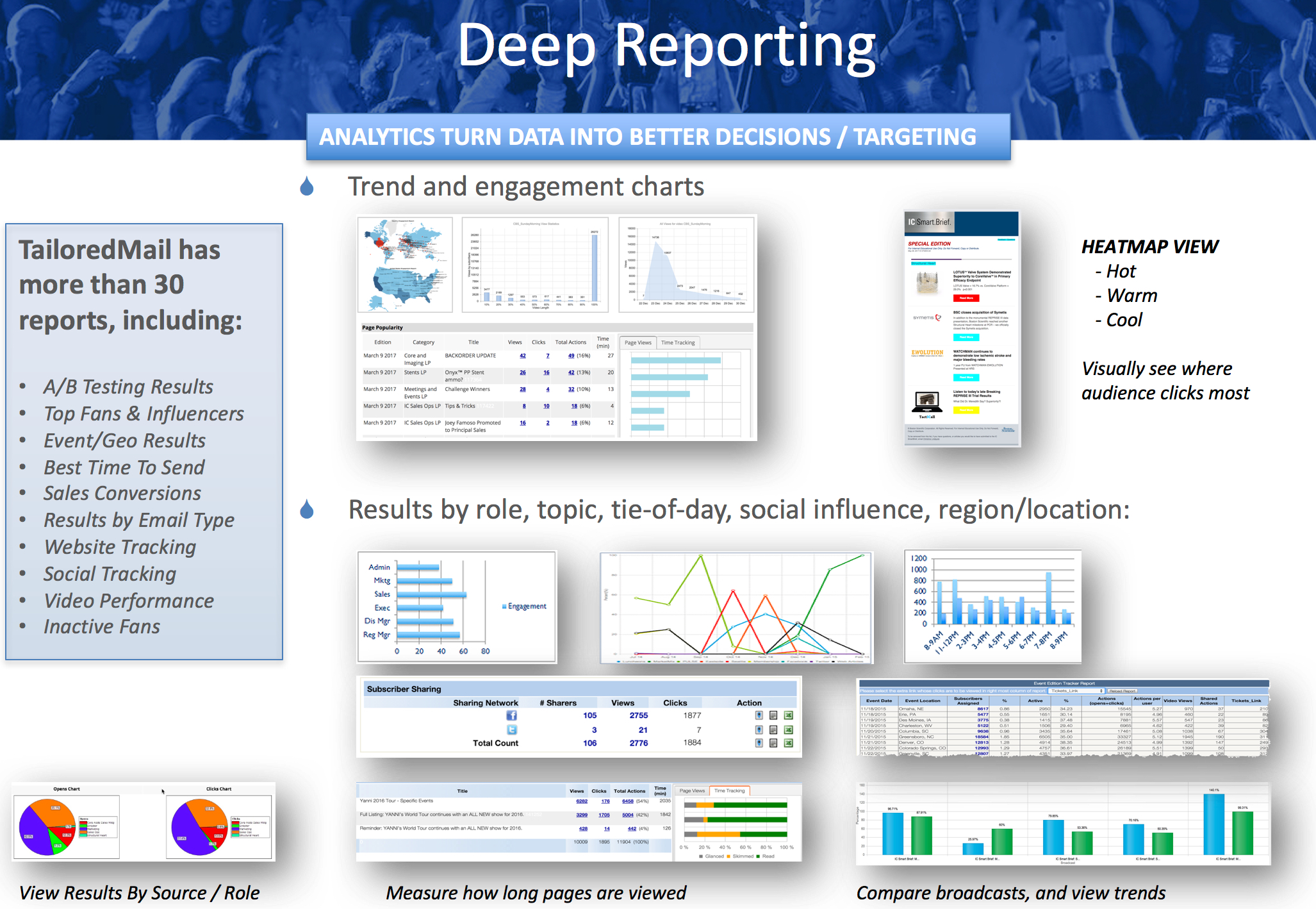 Drag and Drop Designer + innovative wizards to enhance your content
TailoredMail empowers non-HTML designers with a drag-and-drop designer that is 100% customizable to each account. Create common modules in your look/feel, and use them over and over again. The embedding of videos, creation of landing-pages and A/B tests, image carousels and countdown-clocks; we provide simple wiazrds to create each in just a few seconds. For those authors who wish to have full HTML control, TailoredMail is one of the only email solution providers that does NOT touch any of your code.
A/B Testing, Email Previews, and Workflow-Approvals
Extensive options exist to help you perfect the success of your campaigns. For example, you can set up to 5 different subject lines - send them to a subset of your list - and have the system 'pick a winner' after an hour/day, and resume the broadcast with that subject line to the remainder in your list. We also offer built-in deliverability and layout testing so you can see what your emails will look like in 30+ different desktop, web and mobile email clients.

Read our "20 Cool Things We Do" to see the many innovations TailoredMail offers (with demo's).