Powerful query and audience management capabilities
Looking to improve your open, click and conversion rates? TailoredMail provides user-friendly but powerful functionality to manage your subscriber population and ensure that your email marketing messages hit their intended targets.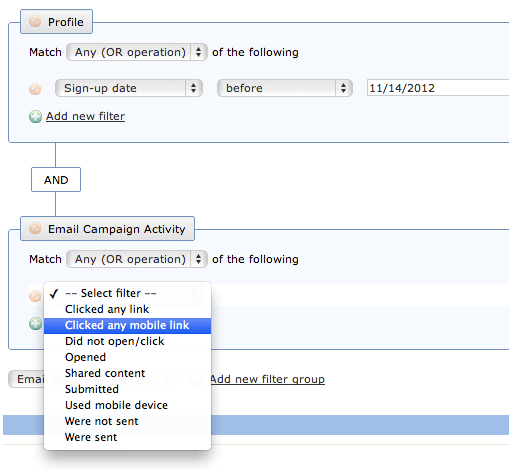 Built-in segments include Active versus Inactive, campaigns delivered, opened, clicked and converted along with segmentation by device and geography. Segments can also be created via query of both demographic field data and behavioral data.
This is an extremely easy and intuitive segment-builder. You can even teach it to run queries against your subscribers, and AUTOMATICALLY segment them each day.
For example: Perhaps you would like to query any subscriber who hasn't opened/clicked anything for more than 90 days - and automatically add them to a reactivation drip campaign. Simply define this rule, schedule it, and voila!