Get to know the folks behind the scenes
Matt Highsmith - CEO / President

Matt is the President of TailoredMail, and has a wide-ranging history in marketing and brand management while working at Apple Computer (Macintosh business product line) and Procter & Gamble (Launched Liquid Cascade).

Prior to TailoredMail, Matt was EVP of Marketing for Intermind, winning the American Design Award for Corporate Marketing and establishing over 200 Internet content partnerships. Matt coined the marketing phrase "push technology" (with cover stories in Wired Magazine, Business 2.0, and the Wall Street Journal) that has helped pioneer a completely new way of viewing the web.
Prior to Intermind he was the Worldwide VP of Marketing and Strategy at Attachmate - helping guide its growth from $30 million to over $250 million in annual revenue.

Dave Tinney - CTO
Dave joined TailoredMail in 2000 and brings an extensive background in Microsoft SQL Server database development, planning and testing. He worked for Microsoft for over ten years in various development roles.

Krishnan Mudaliar - VP of Development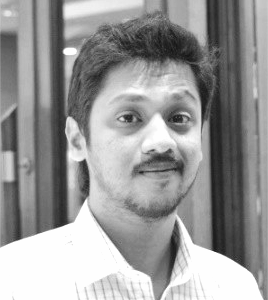 Krishnan joined TailoredMail in 2010 and leads our talented development team. His expertise is in Angular technologies and he loves to invent new functionality and design more scalable, secure systems.